Table of Contents:
Commercial Garage Door Repair, Services and Installation in Perth
Get the best value commercial garage door services and commercial garage door repair whenever you need them. The Perth metropolitan area hosts many industries, so the demand for commercial garage door repair and service is always high. This is why we offer 24/7 solutions so that you can receive the services you need exactly when you need it.
As a reliable Perth garage door company that has been servicing Perth's residential and industrial areas for over a decade, we at All Time Garage Doors believe that commercial garage door maintenance is something that should be done regularly to prevent any accidents and to ensure the safety and convenience of everyone who uses it. For more detailed information, feel free to call us or message us now.
Why industrial garage doors need regular service?
Industrial garage doors that are in good condition and can perform consistently is something every business wants. Here are some of the reasons to do a regular maintenance on the industrial garage doors that you should consider:
Safety for everyone – The safety of everyone is a mandatory consideration in every business. Keeping the commercial garage door condition in check by doing maintenance work on a monthly basis will help prevent any accidents that could be caused by any error. Please note that a single commercial garage door opener weighs around 60 kilograms so if that heavy door accidentally falls it could cause quite a lot of damage. We don't want that do we?!
Security for your business – Similar to the purpose of residential garage doors, every business owner wants to know their assets are secure from any kind of wrongdoing. With well-maintained industrial garage doors, intruders will find it hard to access to your building. For the best results, you should get the help of reliable commercial garage door services in Perth.
Saving money by avoiding big issues – An example of a big issue is fallen industrial garage doors. When this happens, not only do you need to check on the safety of everyone in the building, but the cost of commercial garage door repair will be quite significant and sometimes equivalent to the cost of brand-new industrial garage doors. By regularly and properly maintaining your garage doors and especially by using garage door parts Perth you will save big.
What type of Commercial Garage Door that we can Repair?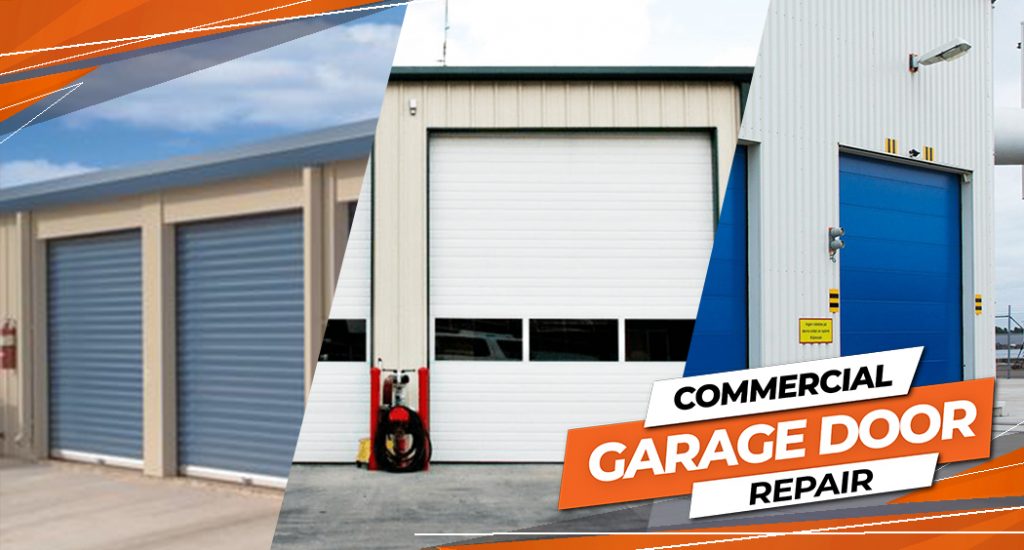 In general, we do a commercial garage door repair for all type of commercial garage doors that available in the Australian market today. Therefore, you can be sure your currently installed commercial garage doors are among the kinds that we can repair. Here is a list of some of our services:
Sliding Door Repairs
High-Speed Door Repairs
Chain Hoist Repairs
Commercial Garage Door Opener Repair
Commercial Sectional Repair
Rolling Steel Door Repairs
Still not sure if we can help? Don't worry, just give us a call or message and you can explain to us directly so that we can do a customised service for you.
Commercial garage door repair on 24/7 in Perth!
We are committed to providing the best of services which include being ready to be called out any day 24/7. Operating throughout the Perth metropolitan area including outlying suburbs, our professional garage door services team will get the job done in no time with affordable prices starting from $88. What are you waiting for? Let's get that malfunctioning commercial garage doors working properly again by calling or messaging us now.