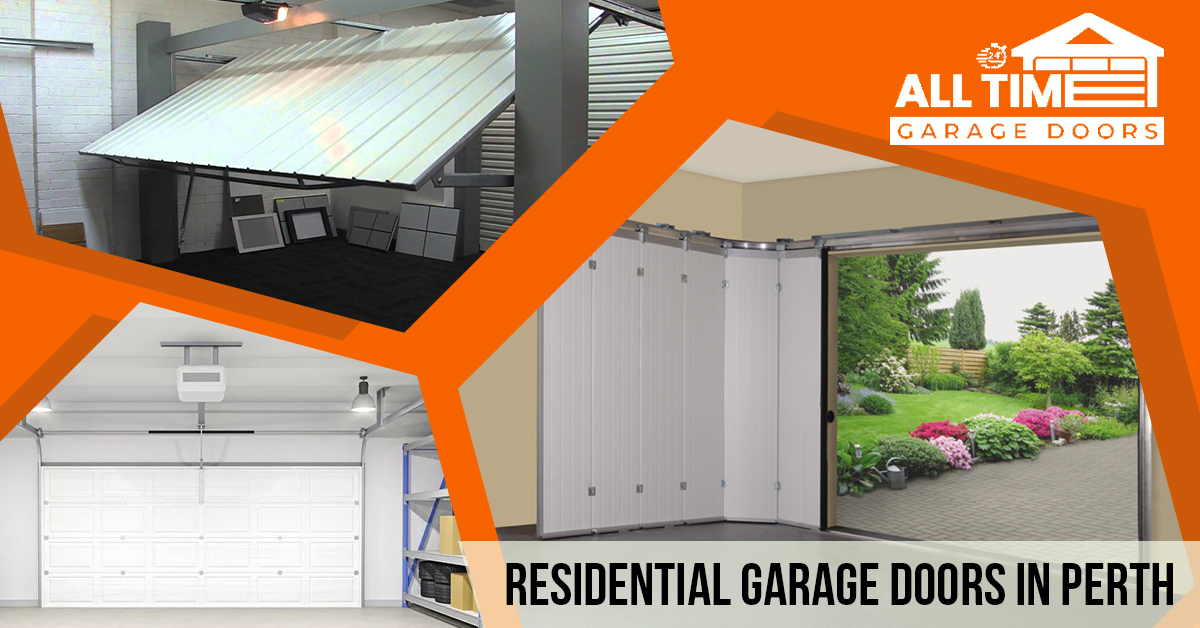 Provider of High-Quality Residential Garage Doors in Perth
Looking to install new residential garage doors from a premium brand like BnD Doors and Steel-Line Doors? We can provide them with great value in pricing as well as professional services. Our professional garage door services team has been providing installation for Perth's residents for more than a decade. All of our brand new garage door installations come with years of warranty in spare parts, servicing and repairment. 
Residential Garage Door Service in Perth
In the residential areas of Perth, the look and functionality are both essential considerations for a garage door. Over time the quality of both these factors will naturally start to diminish. Conducting a regular residential garage door service is essential so that it will always be in top condition and looking good. Our team is more than capable to do regular servicing for your residential garage doors in Perth.
At All Time Garage Doors, our residential garage door service is guaranteed to be the best value in Perth. The cost of our high-quality residential garage door service starts from as low as $88.
If you have any questions or queries regarding residential garage doors in Perth, feel free to discuss them with our knowledgeable team first before deciding on your new garage door. Let our professional team do the servicing on your door; reach us now!
Residential Garage Door Repairs 24/7
Some conditions can lead to a repairment such as a garage door suddenly not working or you finding out that some of the rollers on the door are missing. Therefore, garage door repairs are needed in such a situation to restore the door's functionality to top form. Our professional garage door services team are capable to do a residential garage door repair a swiftly as possible. Call us now, and let's get it fixed.
Types of Residential Garage Doors in Perth
The modern garage door can be found in many residential areas in Perth. Based on our experience, most homeowner's favour one of these 3 types of residential garage doors in Perth, they are:
1. Sectional Garage Doors
Also known as the panel lift garage doors are among the most popular choices for garage door installation of a modern garage door. Due to its low maintenance requirements and easy customisation capabilities, this type of residential garage door would be a great addition to any home. When opened, the opener will sit up near the ceiling and while closing it will be completely be aligned with the walls.
2. Overhead Garage Doors
Another type of modern garage door that is frequently used in residential areas is the overhead garage door. Its unique characteristics allowing it to store the sections that are pulled by the garage door motor under the ceiling of the garage. As such, it is a great match for a sophisticated house design.
3. Roll Up Garage Doors
for quick and easy access to the garage, roll-up garage doors are the way to go. They consist of panels that travel vertically when opened and gather into a roll. This type of residential garage door can also work perfectly for commercial areas, check our commercial roller door repairs page for more info.
The perfect modern garage door choice for your house isn't always obvious. Depending on your house design there may be certain requirements that must be met before it can be installed. Let our team analyse your house and determine the type of residential garage doors in Perth that would be best for you.
Install Your New Sectional Garage Doors in Perth Now!
If you are deciding to install new sectional garage doors, you have to be extra careful when choosing a garage door installation provider because once installed it will be hard to adjust the position or change the type of the garage door. That's why letting a professional team that is experienced in garage door installation to do the adjustment is the best thing to do. With over than a decade of combined experience servicing and installing residential garage doors in Perth, our team is ready to get the job done.
Residential Garage Door Service, Repairs and Installation Near Me
As a garage door company that provides the most affordable garage door service, at All Time Garage Doors, we pride ourselves on delivering services that are fast and reliable, which is why we are always ready on a 24/7 basis. We only use the best quality products and from the most trusted brands for all of our garage door spare parts Perth and new garage doors, so we can ensure you will get the best value guaranteed.
Our area of services are in the Perth Metropolitan area and surrounding from the northern to the southern border. If your house in this amazing city don't hesitate to reach us now for garage door service, repair and installation.