Table of contents:
Automatic Garage Doors in Perth
Automation is the number one thing you can do to spruce up your garage door in Perth, with only a push on your garage door remote you can control the opener easily. No matter what style you're looking for, automatic garage door opener can make your garage more convenient, secure, and safe. Garage doors or roller doors Perth are being automated now more than ever so it's the perfect time to get your own. Of course, there is a lot to know about garage door automation, you can reach our team directly for more detailed information, call us now.
Type of Automatic Garage Doors in Perth
When you are selecting your garage doors Perth, you may be surprised that there are so many potential options. There are 3 main types of which we will cover for automatic garage door opener here, they are panel lift garage door, roller garage door and tilt garage door. Even after choosing your design, there are many other aspects you'll need to focus on the automatic garage door opener, from the material and finish to the type of hardware, insulation and even the garage door remotes. The best part is that all these doors can be completely automated.
1. Sectional Garage Door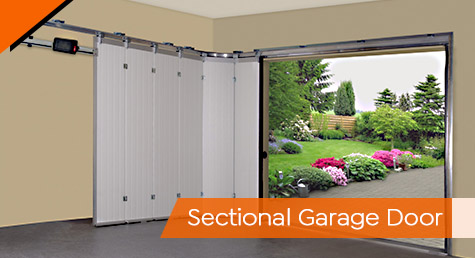 Sectional garage door, also known as panel lift garage door is perhaps the most popular of the options. Panel lift garage door is made up of several panels connected with hinges which each sit inside a curved track. Panel lift garage door will completely be aligned with the walls and when it is open it will sit up near the ceiling. Sectional garage door is very low on maintenance and easily customisable which helps contribute to their popularity. Steel is the most common material that sectional garage door is made of.
2. Roller Garage Door
Roller garage door is a type of door that rolls up upon opening. Roller garage door is typically favoured in commercial settings as they lack the finesse desired in residential homes, but they are an excellent choice for any garage with limited ceiling space. Roller Garage Door is also sought after commercially due to their heavy-duty design though this does typically correlate into higher upfront costs.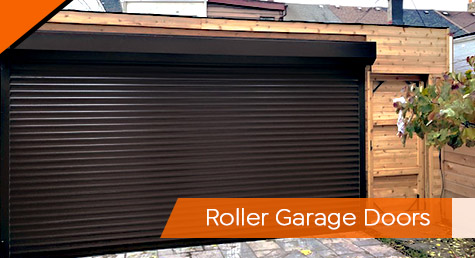 3. Tilt Garage Door
Tilt garage door is a little bit different to other variants in that they don't have any sections but rather one solid door. The hinge mechanism will pivot upon opening and can either protrude from the garage front or (if the homeowner has more space) retract into it.
To learn more about the right kind of automatic garage doors Perth for you, please reach our professional team below.
Why opt-in for an automatic garage door?
There are plenty of reasons why you should get the automatic garage doors Perth. The major benefit is the sheer amount of convenience that it brings. Operating the door with the remote can be a lifesaver if the weather is bad or if you've got impatient children in the car. It also brings added security to your garage as the lock can no longer be exploited as a potential weak spot and added safety as many automated doors can detect if an object is blocking its path when closing so the risk of harm is minimised.
Additionally, if you are unsure what brand to choose, feel free to check our garage door opener brands page for more info.
Automatic garage doors prices
The automatic garage doors prices vary which depends on the size, type and model. At All Time Garage Doors, not only we give the affordable range of automatic garage doors prices but also a genuine warranty on each of automatic garage door that we installed. Additionally, if you require a customized automatic garage doors Perth based on your budget, we are gladly open to it. Reach our team via phone call and we can schedule a visit to check on your automatic garage door requirement.
Call us now for garage door repairs, service, and installation
You know who to call when you need the affordable garage door service. All Time Garage Doors provide a fast and reliable garage door service and garage door remotes service that are unmatched by our competitors. We use only the highest quality materials and products and if we notice that you are in need of repairs we often have garage door parts Perth available in our mobile vans so we can get it fixed right away.
At All Time Garage Doors, we can sort out any problems with your garage door in Perth. Whether you need garage door repairs, service, or a residential garage door installation, we will be able to help. Just give us a call any time of the day, and we'll get someone to help you right away.